Profile

Heartsongs
Give me something to sing about...!
Free Account
Created on 2017-04-13 22:52:05 (#3067094), last updated 2017-04-16 (10 weeks ago)
8,157 comments received, 7 comments posted
1,126 Journal Entries, 37 Tags, 0 Memories, 7 Icons

About

Mini Bio
I do not have a psychiatrist and I do not want one, for the simple reason that if he listened to me long enough, he might become disturbed.
James Thurber, "Carpe Noctem, If You Can", in "Credos and Curios" (1962)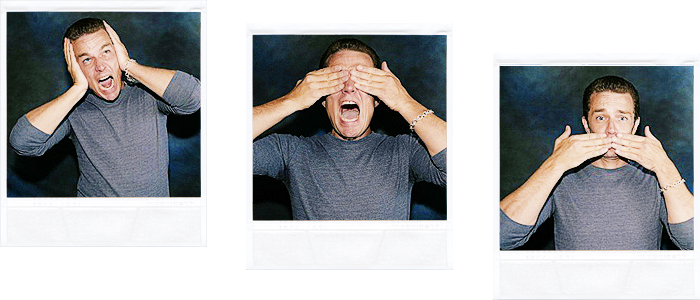 My LJ's banner was made by the long absent from LJ
amarysso
. It was so time for a change!

Connect
all my children
,
angel
,
angel the series
,
as the world turns
,
baking
,
baseball
,
buffy
,
buffy the vampire slayer
,
candles
,
candy making
,
captain jack harkness
,
cats
,
chocolate
,
dead like me
,
dr. who
,
dragon cave
,
dragoncave
,
dragons
,
fanfiction
,
fantasy
,
guiding light
,
james marsters
,
musicals
,
new york yankees
,
oldies
,
qaf
,
reading
,
sarah michelle gellar
,
silly quizzes
,
slash
,
soap operas
,
spike
,
spuffy
,
star trek
,
stephen king
,
torchwood

People
[View Entries]

Communities
[View entries]

Member Of (5):

Subscriptions (8):

Administrator Of (1):

Feeds
[View Entries]

Subscriptions (0)

Linking
To link to this user, copy this code:
On Dreamwidth:
Elsewhere: