.
The
Fool For Love Awards
site has announced their Round 2 Winners! And lo, I have been lucky enough to get two.
Innocence Found - Best Fluff (Something Blue Award)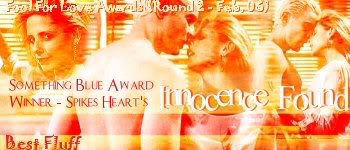 Hell Is In The Details - Best Dark (Entropy Award)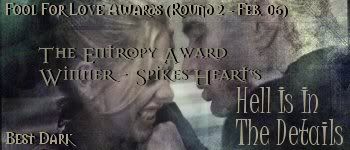 And mega-congratulations to the other winners this round! **hugs you all**



.